EXECUTIVE Committee
Apollinaire KAYUMBA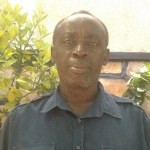 Apollinaire holds an Electrical engineering degree, and he is self-employed. In the past five years, Apollinaire has been serving as a representative for Grace Rwanda Society in Rwanda and has extensive expertise in project management. He is in the executive committee of INEZA Foundation and acts as the deputy legal representative.
He joined to contribute his skills and to promote any activity that advocates for Rwandan youth literacy. As a parent, and professional, his contribution is to promote education and the well being of children and youth, the new generation, because they are the pillars of a country.
Elizabeth MUJAWAMALIYA Johnson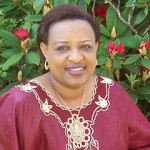 Elizabeth Mujawamaliya Johnson is a member of the Rwandan Diaspora in Canada, and co-founded Grace Rwanda Society, a Canadian charitable organization advocating for education, literacy and the well being of children, youth and women in Rwanda. Elizabeth joined the INEZA Foundation, as she believes education, well being of others, and effective social enterprise business are pillars to eradicating poverty in the developing world and to promoting international aid effectiveness.
Previously in Rwanda, Elizabeth worked for the Ministry of Agriculture and livestock, and various international NGOs. She holds a MA in Leadership and a BBA in Human Resources Management. Her work includes developing public support for Grace Rwanda and INEZA Foundation projects and speaking to groups across Canada and internationally to raise awareness about the needs of children and youth literacy in Rwanda. As a Rotarian, Elizabeth has a drive to serve above self and has a drive for international development.
Hyacinthe MUNEZERO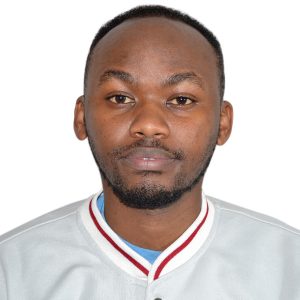 Hyacinthe Munezero is one of the Rwandan Youth who is promoting and advocating for youth advancement. He is acting as INEZA Foundation's secretary, and has knowledge and background education in computer science. He holds an advanced diploma in electronics and telecommunication.
Currently he is working in the wholesale business arena and volunteers in promoting education for youth, who he believes will become the Rwanda of tomorrow. He joined INEZA Foundation, as he considers literacy the foundation for knowledge and the advancement of his country.
AUDIT Committee
Gemma MUKANDEKEZI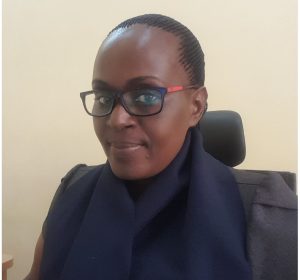 Gemma Mukandekezi is married and a mother of 4 children. She holds a Masters Degree in Development and Endeavour to improve lives of children and women in rwandan communuties.
Within Ineza Foundation, she brings her extensive experience in gender equality and community
development in any intervention she pursues. Currently she works for Non government entities.
Piana MURINZI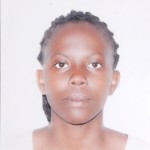 Piana Murinzi is acting as an advisor for INEZA Foundation. She is in her last year studying Economics. As one of the young adult orphans in Rwanda, she works as an assistant teacher for a preschool. She advocates for early childhood education, and promotes youth self-confidence in guiding them for their futures.
Piana joined INEZA Foundation to use her life experiences as an orphan, and to advocate for good development of all members of the family unit. She states: "…education is important and the youth will use it in shaping their own future…" She believes this will only happen when youth live in good health, receive a solid education, and embrace good counsel as tools in their future development.
Stéphanie MUKANTABANA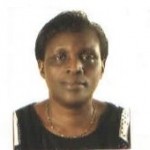 As a mother and widow, Stephanie is exemplary in supporting good deeds, in advocating for perosnal social, economical development, and in entrepreneurial development, especially focusing on the wellbeing for all. Previously, she worked as a secretary and a leader. She is an eager learner and has gained academic knowldge in bookkeeping and accounting. Her goal in life is to see her children succeed through higher education for a better future.
In her life journey as a mother and a widow, she seeks to support and advocate for others' economical improvement, especially for mothers and orphans. Her bookkeeping and accounting experience will be essential in serving INEZA Foundation in the Audit Committee. She is currently heading the accounting department for a hotel and has been an active volunteer for Grace Rwanda.
Thérèse MURORUNKWERE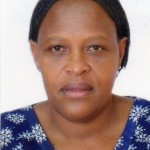 Therese Murorunkwere is a mother and professional nurse. She joined INEZA Foundation bringing an in-depth knowledge of healthcare that will contribute to improving family health needs in rural communities. She has a passion to improve mothers' well-being with her expertise in health care and community advocacy.
Therese brings to INEZA Foundation a complementary health skill set to promote family healthcare and well being, especially for children and women.
CONFLITS RESOLUTION Committee
Isaac KAYINAMURA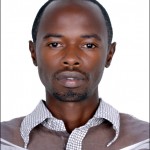 By profession, Isaac is a civil engineer, and he is an active volunteer for INEZA Foundation. He is in charge of architecture design for INEZA Eco Lodge.
He oversees all the technical and legal permit issues of this social enterprise business project.
Bernique KANYANGE
As a devoted young lady, Bernique joined INEZA Foundation to reach out to youth encouraging them to read. She graduated from high school with a diploma in information technology management, and she is currently working for One Acre Fund's research department focusing on innovation.
Bernique enjoys motivating youth for sport activities, and she promotes family values. She likes to comfort people around her, especially those in needs.